Noise Control
Views:39 Author:Site Editor Publish Time: 2017-07-04 Origin:Site
The Product development to: Arnulf Betzold GmbH
_ueditor_page_break_tag_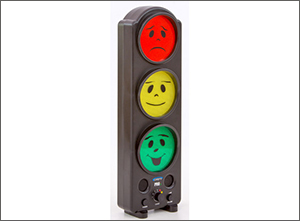 The microprocessing chip is adopted for this product . The device detects the noise with a Microphone,and with the amplifying circuit and programming conntrol, it transfers the noise into digital signal, classify and display the noise in 3 different lights, Red Yellow and Green. It is mainly used in classroom , conference center , and special sports halls needs noise monitoring .
Project set up time:April. 2010,At present has been updated to the two generation product (Product No.: 78450, 754568)
The cooperation contents:Appearance design,Mold design,Customization and optimization, Mould manufacturing, Prototype production, Mass production.