MED-TAB Calibrator Screen Lux meter
Views:43 Author:Site Editor Publish Time: 2017-07-04 Origin:Site
The Product development to: ARMSTEL, Inc.
_ueditor_page_break_tag_
Project set up time:Feb.. 2010,At present has been updated to the two generation product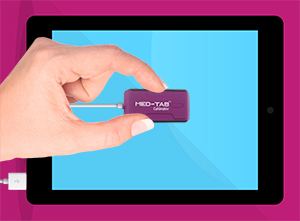 Amedicom SimluxTM Lux Meter Parameters
ARMSTEL Simlux meter can be used to measure the luminance of the LCDs from any vendors, including regular commercial computer LCD monitor as well. Simlux meter should be used to work with ARMSTEL's Amedicom DICOM GSDF Calispector software system for inspection or calibration. Calispector system generates and measures 256 greyscales of any 8-bit LCD monitor to compare with the GSDF Barten curve for the consistency. ARMSTEL Amedicom DICOM GSDF Calispector software system and Simlux meter conducts the inspection and calibration via USB port on the computer and tested LCD monitor.
Sensor:Photodiode
Wavelength:350~600um
Measuring range:0.01 ~2000 lux
Accuracy:±(3%tested value +0.5 F.S)(environmental temp: 23 ±5°C)
Detecting accuracy:0.01 lux
Sampling rate:3/s
USB:USB4.0
The cooperation contents:
Appearance design,Mold design,Customization and optimization, Mould manufacturing, Prototype production, Mass production.